Wetknee Books News
Stay tuned to blog posts by our authors below.

Not into blogging? Follow us on Facebook.

Book three in the Wolf Legacy is now live with glowing reviews:


"The twists are page turning and the emotions that are brought out are heartwrenching and heartwarming" --- Sara F

"Lots of tension and drama in this werewolf family story" --- S

"Intense and full of emotions" --- dora la exploradora


Meanwhile, book 1 is FREE today only, just in case you want a no-risk introduction to the series. Enjoy!

Look --- two new Aimee books at once! Huntress Born and Huntress Bound are both live and free to borrow with Kindle Unlimited. Here's what the story's about:

Ember's large werewolf family has always been both her anchor and her support. But when a missing half-brother draws the twenty-something away from home for the very first time, bonds to her family are tested at every turn. Can Ember track down her elusive sibling in time, or will a not-so-charming alpha cut off all ties to her home pack?

I hope you'll check out this "fantastic story" full of "intrigue, suspense and bravado." Enjoy!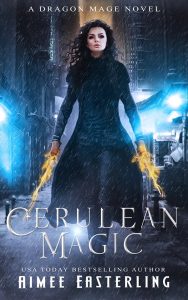 Aimee's newest book is now live on Amazon! Cerulean Magic returns to the world of witches, dragons, and sentient greenery introduced in Verdant Magic, but is a standalone from a character point of view.

Here's the blurb:


Even a dirigible can't out-fly these secrets….
Sabrina Fairweather is an airship captain with a bleak birthright. In an effort to keep her family history under wraps, she finds herself blackmailed into the unthinkable — kidnapping a traumatized shifter out from under the noses of her only true friends.
Unfortunately, a handsome dragon with a flair for sniffing out mysteries makes Sabrina's task more difficult than it at first appeared. Can she protect her heritage and shield her friendships…or will desperate lies and layer upon layer of deceit finish turning the Fairweather name to mud?

And a selection of reviews to get you interested:


"This book has it all. Bad guys, good guys, people you can love and people you can hate. Action, adventure, and love." — VaWineLover

"Does NOT disappoint!" — Robin

"Dragons, Magic and Adventure…who could ask for more???" — Sara F

"Full of excitement and adventure" — LHill


Want to give it a try? The book is 99 cents for a limited time and free to borrow with Kindle Unlimited. Enjoy!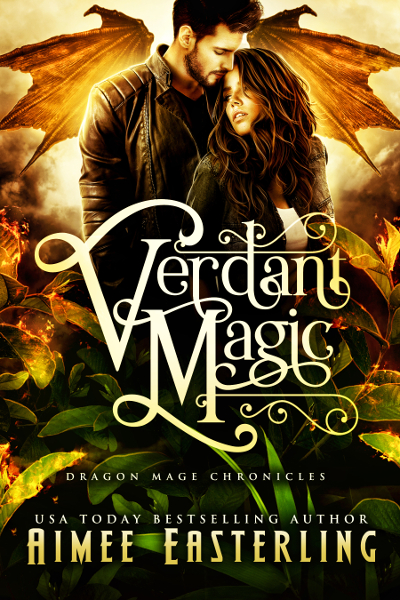 USA Today bestselling author Aimee Easterling's new series is being described as "electric storytelling." "This was one of those rare stories that sweep you away into another world, and you leave it looking forward to your next visit," wrote another reader.

Want to learn more about dragon shifters, voracious vines, elemental witches, airships, and enchanted jewelry? Dive into an exciting new world with this series of interconnected standalones.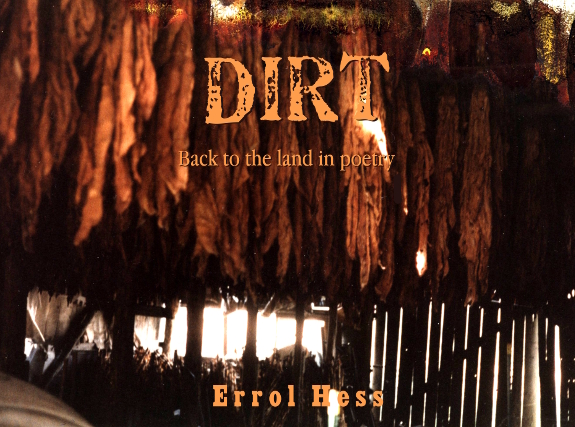 Errol Hess's newest memoir in verse is now live! Dirt details a decade of building a family and a farm and is free to borrow with Kindle Unlimited. Here's a short selection to tantalize your taste buds:


Something of Value
I watch his eyes as we unload my truck
of junk I'm getting rid of, to see
each piece's value to him. Copper
to melt and render out of an old
telephone, steel at five dollars a hundred
pounds, a fan he'll fix up and use, a mattress
for his drunken brother-in-law, Jake.
In the same pale blue eyes I've seen my own
value rise and fall, fluctuate from
potential drinking buddy before
he got saved and quit, through farming partner,
fellow herb gatherer when times were hard.
In his scarce world, nothing is ever
wasted, and no one completely useless.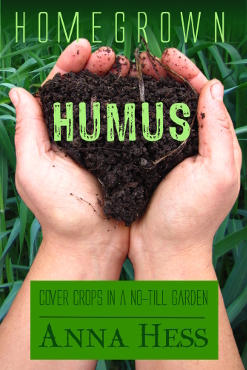 I just wanted to drop by briefly and let you know Homegrown Humus is now available in print at the following online retailers:


Meanwhil, if you nab it on Amazon, the print book is enrolled in the Matchbook program, meaning that you can buy a print copy for your Great Aunt Sally and get a free ebook copy for yourself to keep.

Or if you're really only interested in the ebook, I've marked the digital version down to 99 cents for a couple of days on the following retailers:
Enjoy, and thanks for reading!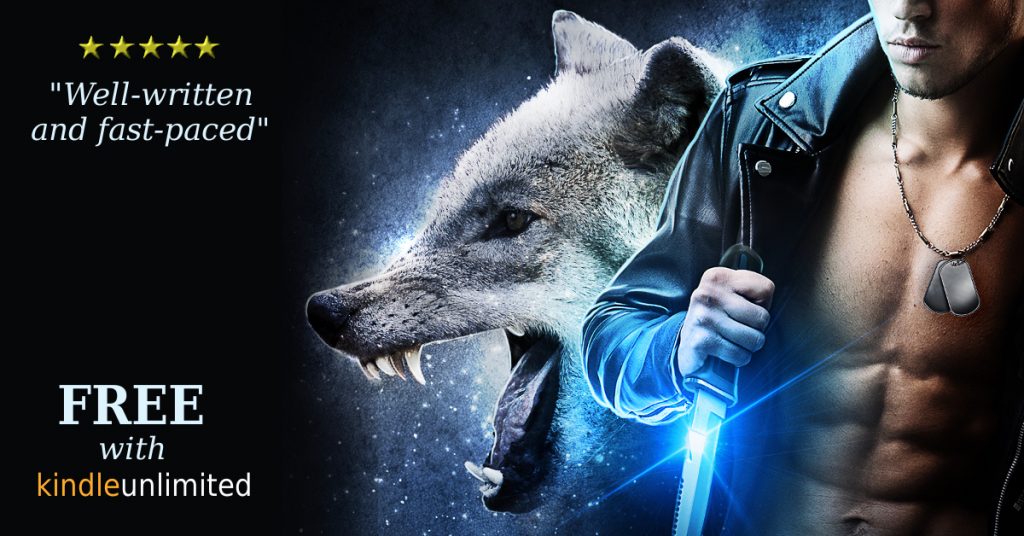 Dark Wolf Adrift is the tale of an uber-alpha shifter whose inner beast threatens to rip away his last shred of humanity. Here's what the early reviewers had to say:
"A well-written and fast-paced story" --- PenKay

"Brilliant characters whose layers are revealed, tantalisingly, in each story." --- MelR
The novella is a prequel to the Alpha Underground series but can be read as a standalone. Just skip the last couple of pages if you don't want to be teased about what's to come in Hunter's future.

Sound interesting? The book is reduced to 99 cents for a limited time and is FREE to borrow with Kindle Unlimited. Here's the link one more time.

Thanks so much for reading! And, if you enjoy it, I hope you'll consider telling a friend or leaving a review. Both help my books reach beyond the choir and mean I can spend less time marketing and more time writing. I appreciate all you do --- you are why I write.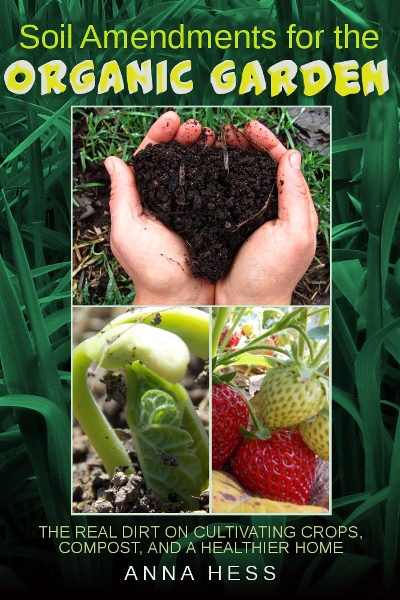 I'm excited to announce that the final book in my Ultimate Guide to Soil series is now available for sale!

This one is long and in-depth but very heavy on the pictures so hopefully still easy to read. In addition to rundowns on more conventional garden amendments, I've summed up our experiences with bokashi, black soldier flies, humanure, biochar, and much more.

Here are the buy links in case you want to give it a try:

What early reviewers had to say:


"Thanks to her Ultimate Guide to Soil series, I am enjoying robust plant growth and harvesting gorgeous vegetables and herbs from my garden." --- M
"I know more about composting and soil amendments now than I did before reading this - and I've been composting for 30 years, so I thought I knew it all!" --- Colin B. McGee

Thank you in advance for any support, from buying a copy to telling a friend to leaving a review. You are why I write.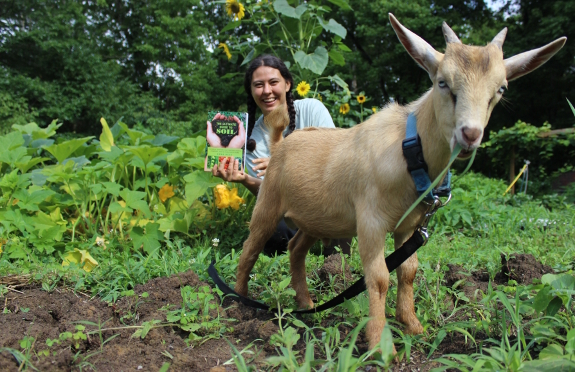 I'm thrilled to announce that my newest paperback is now live on Amazon!

The Ultimate Guide to Soil isn't technically slated to be published for another week or so. But if you preordered, your copy should be in your hands soon.

My official author copies are still in transit (so signed thank-you books for contributors haven't gone out yet). But I splurged and bought a copy on Amazon to show off (with Punkin's help, of course).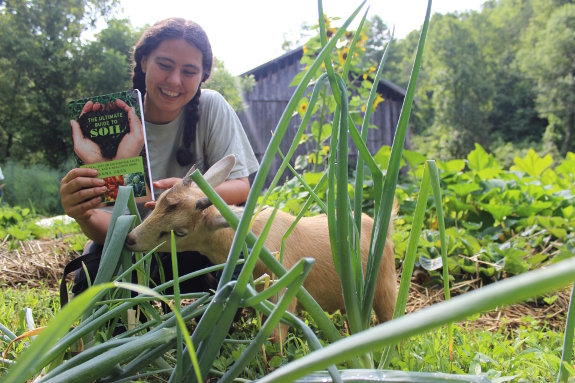 The Ultimate Guide to Soil is a hefty book, full of all of the tidbits I've learned over the last decade about improving and maintaining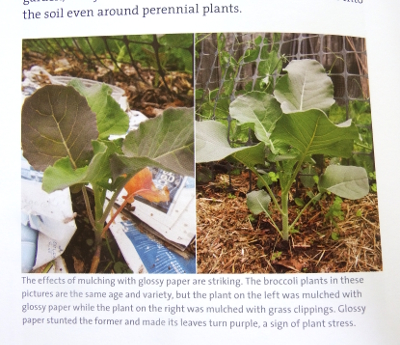 soil in a no-till garden. There are sections on soil testing, no-till management, and remineralization, plus an encyclopedic overview of organic soil amendments including everything from manure and straw to bokashi bins, black soldier fly compost, and humanure.

Basically, if we've tried it, it's in this book. And you know I like to try everything.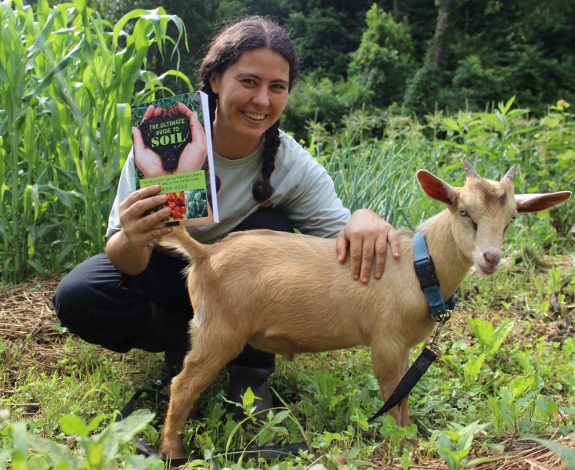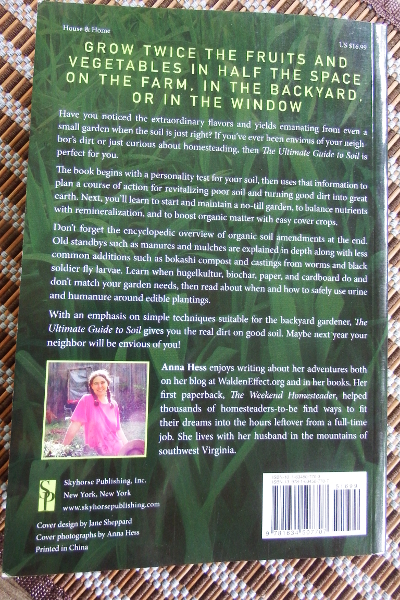 I geared the book toward both beginners and advanced gardeners alike, including highlights of my own garden's growing pains so you won't have to repeat those mistakes. I also included my successes of course, along with tips for turning problematic dirt into prime garden soil. Then I rounded it all out with the experiences of other gardeners and a hefty helping of library research.

Interested? The paperback is live on Amazon and Barnes and Noble, and should be hitting bookstores and libraries soon. (If you don't see it locally, be sure to request that your favorite establishment get a copy in stock.)

If you prefer ebook format, please be aware that this is the same book I've been publishing in quarters over the course of 2016, so don't feel you have to buy it again. You can save a few bucks by buying the bundled version on Amazon, though, and you can also download a free ebook copy on Amazon when you order a copy of the print book. The bundle will be available on other platforms in a week or so as well once it's been reformatted for epub.

I hope you enjoy The Ultimate Guide to Soil and will consider telling your friends, sharing the link on social media, or perhaps writing a review. Thank you so much for your support --- you are why I write.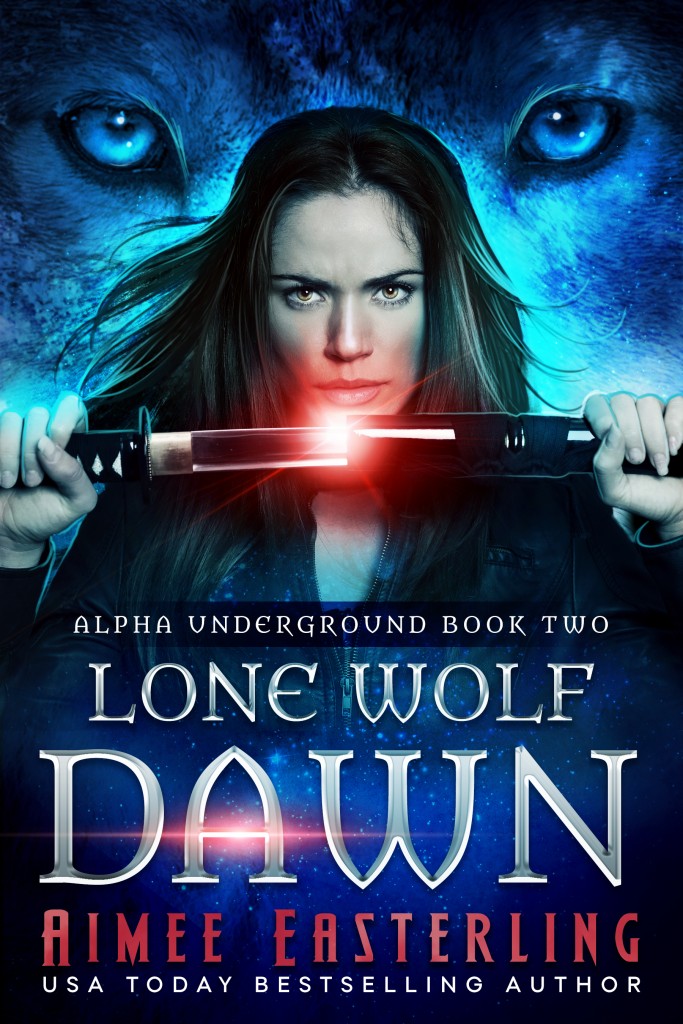 I've been amazed and gratified by the public reaction to Half Wolf, the first book in my Alpha Underground series. Over 6,000 sales and borrows in the first three months --- wow!

With so many people waiting on the sequel, I wrote as fast as I could and got Lone Wolf Dawn out this week. I've even marked it down to 99 cents for a short time as a thank-you to my loyal readers.

Still not sold? Here are a few highlights from the early reviews:


"Romance, passion, suspense, and intrigue all in one book" — happyreader10

"Fun, exciting, thoughtful, suspenseful" — L. Dalzell

"An awesome power packed modern story" — Diana P

"I have never read a book that makes me feel so much a part of their world." — Celeste C. Crotts

"Rarely does a second book surpass the first, but this does." — Amazon Customer


The book is also FREE to borrow with Kindle Unlimited. Thanks for reading, and be sure to drop by my main blog if you want more frequent updates along with reviews of books I've read and enjoyed. I'm glad to have you on my team!

View older posts in our
archives
or

Powered by Branchable.