Wetknee Books News
Not into blogging? Follow us on Facebook.

Two ebooks in less than a month --- you probably think I've been writing like crazy! The truth, though, is that I started both Growing into a Farm and Low-Cost Sunroom in the spring and just didn't have time to finish them up before the garden stole my time away.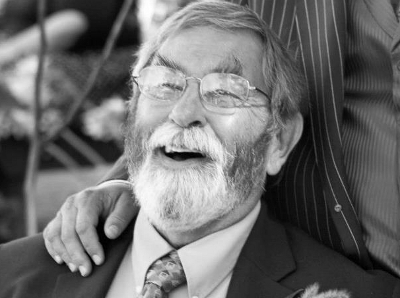 And this newest ebook was primarily written by my father while I was a toddler. All I had to do is update a bit of information and make a pretty cover and it was ready to go. I learned a lot in the editing process and hope you will too!

I just realized that even though it's not literally a book, some of you might be interested in our new homesteading calendar (and if you don't want to pay for one, you can enter our giveaway for the chance to win one for free). I teamed up with Mark's step-Mom to make the project a reality and was thrilled by her graphic design skills...and it inspired me to finally think about printing copies of some of my ebooks. Personally, I only read non-fiction on paper, so it's a bit hypocritical of me to expect you all to enjoy non-fiction in an e-format. Plus, I get frequent emails from folks asking when paper copies will be available. Still, I've held off because there are so many decisions to make, and it often seems easier (and more fun) to just write another ebook.

Perhaps you can weigh in on these issues?

Would you prefer to have each ebook printed in a slim volume or have each series compiled into a thicker volume?

With the standalone books, you'd be able to pick and choose which ones you want to buy, but a thicker volume would be more cost-effective in the long run if you want to buy them all.

Would you prefer color or black and white?

I'm not quite sure how my publisher was able to make The Weekend Homesteader available so cheaply. (I think it had to do with getting the book printed in China by the thousand.) On the home-publishing scale, color books would be much more expensive, making a compilation of my Modern Simplicity ebooks cost $56 versus $21 if it was black and white. One volume would cost $12 in color versus $5 in black and white (except for Trailersteading, which is bigger and thus costs more).


Are you really all that interested in printed copies?

I figure it'll take me about as long to format the Modern Simplicity series into paperbacks as it would take me to write a new ebook. I might be able to farm the task out, but if not, that means a longer wait for the half dozen new titles currently bouncing around in my head.

Any titles you particularly want on paper?



I know I could contact a real publisher, but I've actually been happier with the work-to-profit ratio from my ebooks compared to the paperback I published conventionally. Of course, I could be smarter this time around and try to find a publisher who's willing to let me retain all ebook rights, but those negotiations sound like a hassle when all I really want to do is write. Ideas?

"I am one of your readers and also an author. I published my first book on Kindle last November and am working on my 5th book now. I would like to pick your brain about being a kindle author and pricing books. I have noticed that you price your books really low. Did you experiment with the pricing, or have you always used low pricing? Have you found that your sales are higher at the lower price... or have you run that experiment?"

I've posted previously about my theory behind pricing low, but I thought it was worth revisiting this topic since selling ebooks on Amazon is becoming such a lucrative way for the modern homesteader to earn "egg money." To be honest, I price low because it brings in more money (and has the side benefit of getting my book in front of lots of different eyes).

While it's self-explanatory why more people would buy a 99 cent ebook than $10 ebook, what many new authors probably don't realize is that your immediate income isn't the most important factor in pricing an ebook low. If you make $50 from selling one copy of a $71 ebook, and make $50 from selling 142 copies of a 99 cent ebook, the result in your wallet may be the same that day, but the repercussions are very different. Since you only sold one copy, the expensive ebook will barely rise in Amazon's rankings, so you probably won't sell another copy for quite a while. Meanwhile, selling 142 copies of the 99 cent ebook will shoot it up to the top of its category, helping you pick up lots of readers who have never heard of you before. I suspect this is the real reason why cheap ebooks do well over the long run.


Another benefit of selling ebooks cheaply is that they don't have to be epic tomes. I've had only a few complaints about length when pricing ebooks at the $0.99 to $1.99 level, and I aim for only 10,000 to 20,000 words per book. Splitting longer thoughts into a series of ebooks not only lets me publish ebooks more often (keeping my ebooks in the public eye), it also helps me promote the ebooks. Amazon's KDP Select program allows me to set each ebook free for five days each three months, and I've found that if one of my free ebooks gives away a few thousand copies, I immediately see a boost in sales of other books in that series. Free periods do you much less good if you only have one book on Amazon.

All of that said, I've started charging $1.99 instead of 99 cents for some of my new ebooks and haven't seen any decline in sales from the higher-priced books. The immediate reason for charging more is that Amazon will no longer let you sell an ebook with lots of pictures for 99 cents --- if your file is above a certain size, they mandate that the price is higher. I can't talk myself into leaving out pictures, so I instead raise the price. I'm not sure if $1.99 has become the new 99 cents --- an impulse purchase that few people bat an eye at --- or whether I'm becoming well enough known that people are willing to take a chance on giving me that extra dollar. I'd be curious to hear from other ebook authors who experiment similarly so I'll know whether to recommend the 99 cent or $1.99 price point to new authors.


Even though it's based on selling a physical product, I always recommend
Microbusiness Independence
to new authors since it helps them understand the first step of marketing --- creating an internet presence.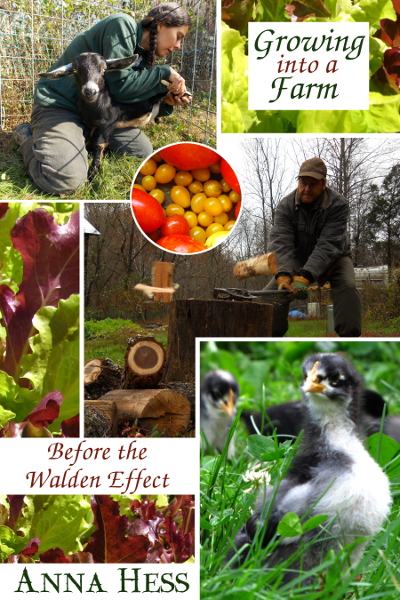 Okay, maybe my mother really only said my newest ebook was as good as Peanuts.... But her gist was that Growing into a Farm is fun, escapist reading that is likely to cheer you up if you need a boost.

Growing into a Farm isn't the "completely different" ebook I promised you next --- I got side-tracked. But my newest installment in the Modern Simplicity series is a bit more plot-based than usual, being a sort of memoir of my first few years struggling to move onto the farm. If you liked The Dirty Life, or just have a hankering for a love story with lots of mud, this book should be for you.

If you read and enjoy, I hope you'll take a minute to leave a review. Your reviews are what help my ebooks see the light of day, and I'm very grateful! As always, thank you for reading.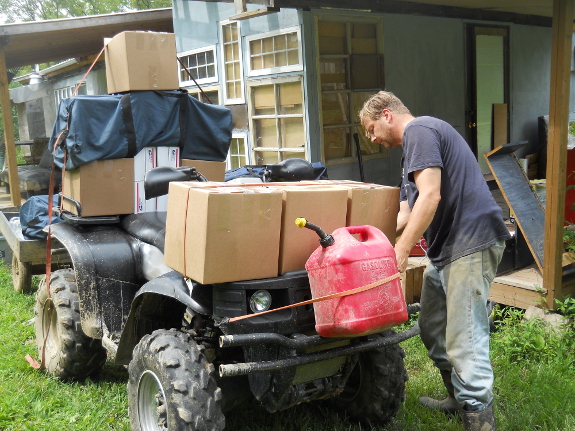 As I explained in this post, our most recent product launch was a vastly different affair than our first product launch, and we're using the same techniques to make the launch of our EZ Miser kit also reach the masses. In part, the stunning number of EZ Miser sales (from a mom-and-pop-business perspective) during launch week was due to our 10,000-person email list, accumulated over the years from everyone who buys our waterers. However, I've also learned a lot about the value of a quality launch, and I thought I'd share some tips here since the pointers are handy for folks rolling out new ebooks as well as for physical products.

The first thing to consider is timing. Although sources vary, most folks agree that mid-morning on a Monday or Tuesday is the best time to catch folks' attention via computer screen. Of course, timing will depend on your particular crowd --- teenagers are probably sleeping in and might be better reached in the afternoon. But for the most part, it's best to launch at a time when folks are going to be actively checking email and social-networking sites, rather than deleting that backlog that showed up overnight. With ebooks, I've seen a large difference in initial sales if I launch on a Monday versus a Friday, and those initial sales determine whether I'll reach the top-100 list in my category and start selling to strangers.


Your second step is really something you should have been working on for months in advance --- reaching your fan base. This is where it helps to have taken my advice from Microbusiness Independence and created a product in a field you really care about, since that makes it much easier to genuinely want to share posts on-topic every day. Hopefully, you've been making frequent posts on the social-media platform(s) of your choice so that people will feel genuinely invested in your journey and will react to your launch announcement with enthusiasm rather than ignoring it as a sale pitch. With that prep work done, launch time simply consists of a blog post, facebook post, and google plus post sharing the big news. (You might also tweet or use other networks I'm probably not even aware of.) If you have an email list of interested people, you'll definitely also want to email an announcement on launch day since these are proven past customers who are likely to enjoy your new product as well. (But be ready for a flurry of replies and set aside a couple of hours to answer them.)

I find it really helps to let your most loyal fans know you appreciate them in some way since they've been acting as unpaid salespeople for your products. With ebooks, I like to set the ebook free at the end of the first week so that anyone without 99 cents can download a copy, and at that time I also email free pdf copies to anyone who asks for them (handy for folks who don't want to jump through the hoops to download a kindle app, and handy for you since you end up with addresses to add to your email list). With a physical product, my current method is to thank my fans with a sale and a contest during launch week so that at least a couple of people come away with a free copy while everyone enjoys a reduced price.


The followup stage is especially important with ebooks --- getting a few good reviews. Your loyal fans will often prime the pump if you remind them that you need reviews at the same time you're giving away free books. Reviews help strangers decide that it's worth taking a chance on an unknown, so I profusely thank anyone who's willing to take five minutes to write a review.

There's probably more to launch day that I've forgotten, but this post is already too long. So I'll open the floor to you --- what else do you do to ensure that a new ebook or product is introduced to the world at its best?

(And, as a side note, our EZ Miser kits are 10% off this week, so now's the time to stock up on chicken waterer supplies!)

Microbusiness Independence was our first ebook, detailing how Mark and I turned an invention into our bread and butter. Since then, I've watched several people work on bringing an invention to the world, and I've noticed one big flaw in most folks' plan. Rather than choosing off-the-shelf items that they can buy cheaply and modify to create a new product, most inventors want to build something entirely from scratch. At that point, they have to make a decision --- pony up a lot of money to have the new product mass-produced, or spend a lot of time building each one by hand.

This summer, Mark and I have been working on his newest invention --- the EZ Miser, which makes chicken watering even simpler. We had the benefit of years of customer feedback from our first-generation waterer, and knew we wanted to make our new product bigger, and easier to fill and use. But we were bound and determined to stick to off-the-shelf parts that we could assemble in fifteen minutes or less.


I've photographed some of the many prototypes Mark worked his way through to give you an idea of the type of trial and error you should expect when cobbling together an invention, and Mark made a youtube video talking about the process. Total cost for months of experimentation came to around $900, which also provided enough startup parts for the first few weeks of EZ Miser sales. Since our business is reaching so many more people than it did when we launched our first waterer, Mark also talked me into spending $800 on a patent search to ensure we weren't infringing on anyone else's rights (although we still chose to eschew the $6,500 patent filing process).

I hope seeing another example of how off-the-shelf parts can turn into a new product will inspire folks to follow our lead. And, in the meantime, we're offering the EZ Miser at 10% off this week to reward our loyal fans. I hope you'll tell any chicken-keepers you know!

$10 Root Cellar is now live on Amazon! This new volume in my Modern Simplicity series focuses on the root cellar Mark made out of a junked refrigerator and a bit of spare hardware. The fridge stored a winter's worth of crisp carrots and will be going back to work this fall.

But the ebook doesn't stop there. Several readers contributed their own root cellaring experiences, ranging from a $2,000 basement root cellar to plastic totes of damp sand in a cool closet. One contributor even wrote about how she uses roots as a supplemental feed to replace grain in her dairy cow's diet. I've also included tips on growing enough roots to fill up your root cellar, then feeding the storage vegetables to your family.

If you read and enjoy, I hope you'll take a minute to leave a review on Amazon. Every kind review makes me write faster, and my next project is totally different from anything I've published here before.

My publisher seems to have underestimated the appeal of The Weekend Homesteader, so I understand it is out of stock in many places (such as Amazon). Meanwhile, spring is starting to pop out, and I know many of you want to get started with the projects on April 1, as they were originally envisioned.

Luckily, I stockpiled six copies, so I figured I'd make them available to those of you who can't find a copy locally. These will be signed and mailed media mail via the US Postal Service, so should arrive a week and a half or so after you place your order. After those run out, I'm afraid you're stuck calling around to local bookstores (some of whom, I understand, still have copies in stock) or trying out the ebook editions. Sorry for the delay!

Edited to add: The paperback is back in stock on Amazon, so you can find it for the cheaper $12 price at last!
Spring is chicken season, and I have two new ebooks to educate and entertain the armchair chicken-keeper this year. Permaculture Chicken: Pasture Basics is an in-depth look at keeping chickens on a rotational pasture. As usual, the book is only 99 cents on Amazon.


For the more fun-hearted chicken lover, I've added a children's book as a bonus on the end of The Working Chicken. I hope it will inspire the next generation of chicken keepers.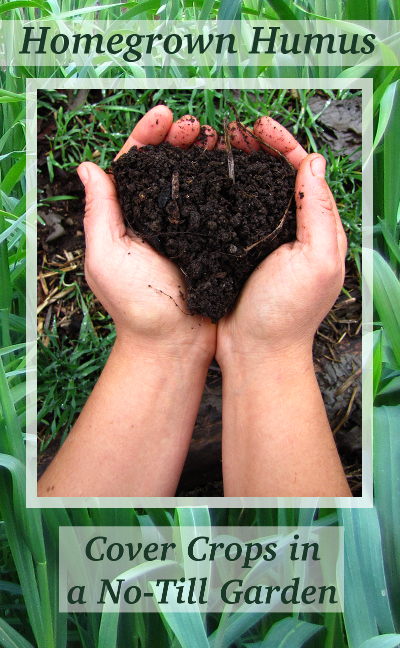 "I came to this book already considering living in a trailer once my wife and I find some property. However, I was considering it merely because of the cost. After reading this book, I am genuinely excited for a Trailersteading adventure."
--- Andrew Ayers

I've been overwhelmed by the kind reviews on my latest ebook, and the comments inspired me to whip out another one in record time. Homegrown Humus is less about inspiration and more about reducing perspiration, but hopefully the 99 cent ebook will help gardeners fit cover crops into their gardens with ease. I think of this ebook as a Valentine's gift to soil everywhere, which is why the handful of soil has an uncanny resemblance to a heart.... Enjoy!

Want to be notified when new comments are posted on this page? Click on the RSS button after you add a comment to subscribe to the comment feed.