Wetknee Books News
Not into blogging? Follow us on Facebook.

My publisher seems to have underestimated the appeal of The Weekend Homesteader, so I understand it is out of stock in many places (such as Amazon). Meanwhile, spring is starting to pop out, and I know many of you want to get started with the projects on April 1, as they were originally envisioned.

Luckily, I stockpiled six copies, so I figured I'd make them available to those of you who can't find a copy locally. These will be signed and mailed media mail via the US Postal Service, so should arrive a week and a half or so after you place your order. After those run out, I'm afraid you're stuck calling around to local bookstores (some of whom, I understand, still have copies in stock) or trying out the ebook editions. Sorry for the delay!

Edited to add: The paperback is back in stock on Amazon, so you can find it for the cheaper $12 price at last!
Spring is chicken season, and I have two new ebooks to educate and entertain the armchair chicken-keeper this year. Permaculture Chicken: Pasture Basics is an in-depth look at keeping chickens on a rotational pasture. As usual, the book is only 99 cents on Amazon.


For the more fun-hearted chicken lover, I've added a children's book as a bonus on the end of The Working Chicken. I hope it will inspire the next generation of chicken keepers.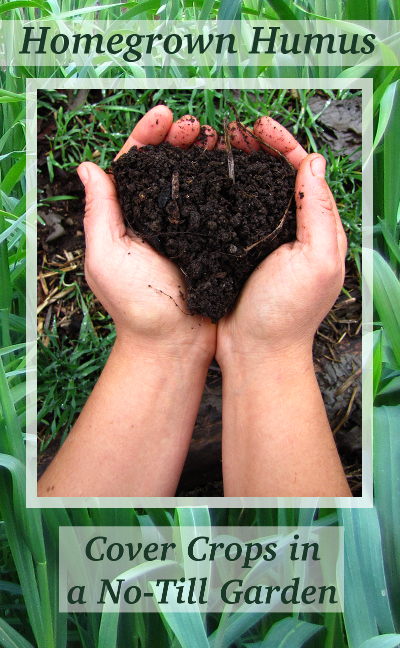 "I came to this book already considering living in a trailer once my wife and I find some property. However, I was considering it merely because of the cost. After reading this book, I am genuinely excited for a Trailersteading adventure."
--- Andrew Ayers

I've been overwhelmed by the kind reviews on my latest ebook, and the comments inspired me to whip out another one in record time. Homegrown Humus is less about inspiration and more about reducing perspiration, but hopefully the 99 cent ebook will help gardeners fit cover crops into their gardens with ease. I think of this ebook as a Valentine's gift to soil everywhere, which is why the handful of soil has an uncanny resemblance to a heart.... Enjoy!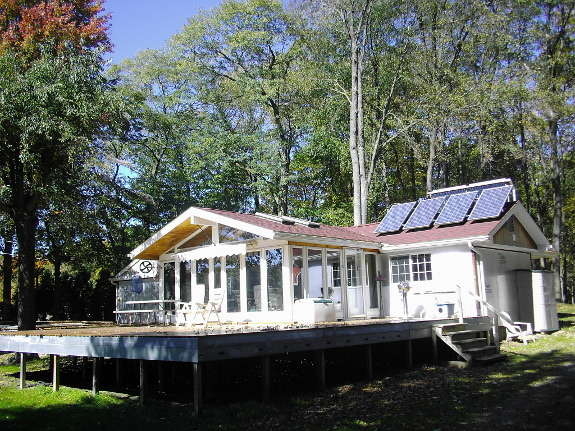 Trailersteading: Voluntary Simplicity in a Mobile Home is now available on Amazon for $1.99! This is my favorite creation yet because it reads a bit like a storybook (albeit an informative one) with its interviews of eight mobile-home dwellers who have used low-cost housing to go off the grid, quit their jobs, and/or build a beautiful home. I hope you enjoy reading it as much as I enjoyed writing it.

Meanwhile, I've had several people ask me about my choice to continue self-publishing despite the success of my paperback, which is already on its second print run. The paperback has seemed like a good business venture so far, with two-thirds of its sales off Amazon (meaning I'm reaching a broader audience) and with my own ebook sales increasing by 50% during launch month.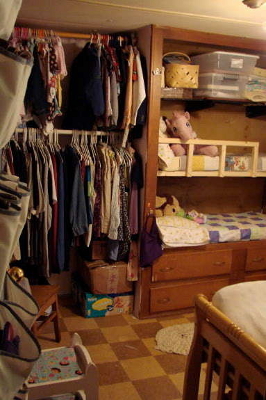 However, I want to gather data for another six months or so to determine whether print books are really worth their salt. I have a sneaking suspicion that sales of my monthly ebooks will fall below earlier levels once the compiled Weekend Homesteader ebook is available from Skyhorse, and I'm not so sure November's boost in ebook sales wasn't due to the guest posts and interviews I tacked onto my usual routine. From a purely financial standpoint, I make about 65 cents from sales of the paperback, but $4.20 if someone buys all twelve of the monthly ebooks, so I need to sell a lot of paperbacks to make up the difference if the two are in direct competition.

In addition, I really enjoy the ability to write books about topics any sane publisher would sneer at, and I cherish the flexibility to make a book as long as it wants to be, with as many or as few photos as fit the flow. So I'll spend some more time thinking before embarking on another joint venture with a print publisher, even though I've been very happy with Skyhorse's handling of The Weekend Homesteader.

Even though I've barely posted here, I've had a busy summer on the book front. My paperback will be hitting bookstores in less than a month, and I was thrilled by the early copy I received from my publisher. Now's the time for any bloggers who might be interested in reviewing a copy on their site to email for a free, pre-release volume.

Meanwhile, a friend has been helping me revise my monthly ebook versions of Weekend Homesteader so they include all of the extra information in the paperback (plus some bonus photos!) I hope to have the revisions up on Amazon next week, and those of you who bought the first edition should be able to upgrade to the second edition for free.

Finally, I've been hard at work on another ebook, Trailersteading: Voluntary Simplicity in a Mobile Home. I've been interviewing a lot of fascinating homesteaders who have used a mobile home as their ticket to independence, and am excited to share their stories with the world. The ebook will probably come out around Christmas.

Stay tuned for updates on revised and new ebooks!

I've got lots of ebook sales advice I've been meaning to share with you here, but I seem to want to spend my time writing ebooks rather than writing about them. If you're itching to know what I think is the best way to use Amazon's free ebook promotion program, though, leave a comment and I'll write that post.

Meanwhile, there's plenty to tell you about the books themselves. First, I started a new series --- Permaculture Chicken --- and the first book (about incubation) is now available for 99 cents on Amazon.

Even more exciting, the paperback version of Weekend Homesteader has a cover and a preorder page on Amazon! The book won't ship until October, but you can order it now and help me rise in the rankings so strangers will consider giving my book a try.

Thanks for reading!

I've decided to give each book series its own RSS feed to make it easier for you to keep up-to-date with relevant news. Head over to Weekend Homesteader's page to find out how the book advances through the publishing process (I have a cover!) and to the Chicken Ebooks page to learn about my new series --- the Permaculture Chicken.

I also have a very low traffic email list on which I make announcements of new book launches. Drop me an email at anna@kitenet.net if you'd like to subscribe.

Thank you to everyone for reading and leaving reviews on Amazon! I'm stunned by how successful this year's self-publishing venture has been, and have really enjoyed sharing information with like-minded souls.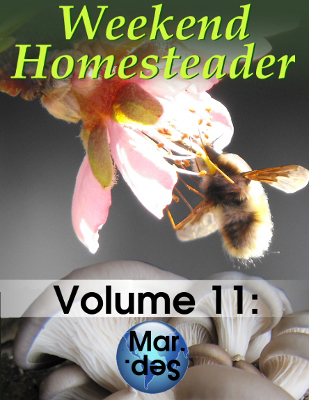 What's the right way to make a living from intellectual property? Should you give it all away for free and count on the kindness of strangers to sustain you, or should you hold your output close to your chest and demand payment for every iota? I've been pondering this issue as I experiment with ebooks, and as I watch other creative types around me follow very different paths.

On the one hand, there's the old school approach, adhered to by some well known authors. Over on our homesteading blog, I like to write up a lunchtime series every week or so reviewing an interesting book, and I generally snag photos off the internet to decorate the posts, citing them with a link back to the source. A couple of the subjects of these series have asked me to take images down, despite the fact that my posts send lots of traffic their way (and definitely sell books, as I can tell from my Amazon affiliate program). I have to admit that I think poorly of those authors as a result, and am less inclined to buy their books.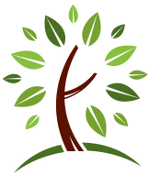 At the other extreme, my brother writes free software, not asking a penny for his labors. I love his free software and use lots of it, but it didn't actually occur to me until I started writing this post that I should put my money where my mouth is and send the developers some cash. Even now, I wouldn't really know where to start to support the dozens of free programs I use on a daily basis.

I know that if I didn't make any money on my ebooks, I'd write a lot fewer of them and they'd be much less polished, which makes me feel that the totally free approach is as bad for the public as for the creators. As a result, I'm currently walking the middle road. While I do charge 99 cents for my ebooks, I also post a quarter of each one on my blog where anyone can read it. I give away free pdf copies to anyone who emails me to ask for one, and I don't enable digital rights management and do enable lending. The technique seems to work well at selling books, but I'm still not totally sure it's the ethical choice (thus this post.)

I'd be curious to hear what others think about the issue of making a living from intellectual property in the internet age. Do you use an all-paid, all-free, or middle of the road approach?

Meanwhile, don't forget to spend 99 cents to check out the final volume in the Weekend Homesteader series, full of information on planting an early spring garden, growing edible mushrooms, building a compost pile, and attracting native pollinators. This will be my last ebook for a while, but I'll be sure to let you know when the print book comes out.



Making an ebook free doesn't seem to have much long term effect on the book's rankings. Above, compare the sales of two ebooks, one of which was given a free period.

I've been playing with Amazon's feature of setting your ebooks to "free" for up to five days every three months if you enter them in the lending library program. The results have been interesting.

Free books go like hotcakes. I'm sure you could guess that, but I just thought I'd mention it. The ebook that I set to free during the Christmas Eve/Christmas period gave away over a thousand copies during the five day period.

Downloading slows after day two. I suspect there are a lot of people who hang around on Amazon's free list and snap up anything remotely interesting during the first couple of days books are there. After the second day, people were downloading fewer of my free ebooks, probably because the freebie snappers had already eaten their fill. Perhaps it would have been better to divide up my free period into two day chunks?


When your book stops being free, it plummets in the rankings. Amazon keeps separate lists for free and paid ebooks. By having an ebook on the free list, their algorithm calculates that your ebook hasn't sold any copies for five days, so it ends the period with lower rankings than it started with. This is a bit annoying, but seems to be a momentary problem. On the other hand, since the launch period is so important for an ebook, my experiment (shown to the right) of launching with a free period is probably a mistake. A better choice is to make a book free after it's been out for a while.

After a day or two of being paid, rankings rise to about the same spot where they'd been before the free period. So, making your book free doesn't help, right? Nope, see below.


Making one book in a series free can boost sales of all the other books. This is the most widely reported reason to set ebooks free, and my preliminary data seems to back the hypothesis up. On the other hand, my free book period was right smack in the middle of Christmas craziness, so I might not see such a major boost with later freebies. I'll keep experimenting and will report back soon.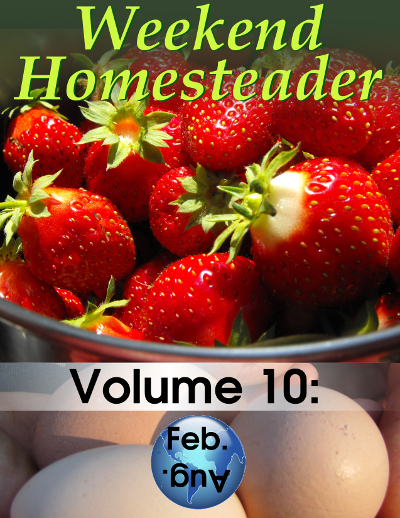 The bottom line:

Don't expect making a book free to drive it up in the rankings.
Only give away older books that have been lost in the shuffle for a while.
Consider giving away one book in a series.

Finally, don't forget to check out my newest Weekend Homesteader volume, full of tips on easy berries, backyard chickens, buying in bulk, and informal apprenticeships. Just 99 cents in Amazon's kindle store!

Remember Amazon's lending library? I've finally got some data about how the program panned out for independent authors.

To refresh your memory, Amazon launched a lending library recently that allows Prime members to download one free book per month (then give it back when they want to borrow another.) Big publishers balked, so Amazon agreed to pay them full price for each book Prime members download for free, but Amazon offered a different deal to independent authors. The KDP select program promised to divide a pot of $500,000 evenly among all independent authors who enrolled based on how many of their books were downloaded.

I had several hypotheses about the program and enrolled two of my ebooks to test them out. Here are the results:

Hypothesis: Prime members will only download expensive books --- after all, why waste your freebie on a 99 cent book?


Inconclusive.
Despite putting only 99 cent ebooks in the program, I did see 31 books borrowed in December. I don't have any other data to compare that to, though, so I don't know if that's low, high, or average for an author like me. As a side note, some authors raise the price of the books they enroll in the library to make them look like a better deal, but I didn't want to mess with my normal sales.

Hypothesis: I'll make less money on borrowed than bought books. I had a feeling that books by big publishers would net around least half of the possible 5 million downloads, which would make each download in the KDP program worth 20 cents.


Wrong
. I was pleasantly surprised to get an email from Amazon saying: "Customers borrowed 295,000 KDP Select titles in December alone, and with the $500,000 December fund, you have earned $1.70 per borrow." I suspect that my math problem was due to an even larger percentage of the borrows going to big publishers, which is good news to those little guys like me who
did
get borrowed. My borrows paid me much more than I would have gotten by selling the books ($1.70 versus $0.35 apiece), but only came to $52.70 for the month (compared to the $8,250 that one of the top authors made.)

Hypothesis: Making a book available to be borrowed will result in fewer people buying the book.


Wrong
. This is a tough hypothesis for me to analyze since my only data point for lending occurred during the Christmas rush, but I definitely didn't see any declines. According to
Amazon
: "
Results show that paid sales of titles participating in KDP Select are growing even faster than other KDP titles. On top of this growth in paid sales, KDP Select authors and publishers on average are receiving an incremental 26% in December as a result of their participation in the Kindle Owners' Lending Library."
I can see how that
would be true --- as the picture shows, if your book is in the lending library, the price shows up as $0.00, which will probably trick some people into thinking that non-Prime members can download it for free.

Now that Christmas is over, I can experiment a bit more with the lending library. I'll be sure to keep you posted on the additional two books I've enrolled, and about how the larger $700,000 pot in January impacts borrow royalties.


Want to be notified when new comments are posted on this page? Click on the RSS button after you add a comment to subscribe to the comment feed.